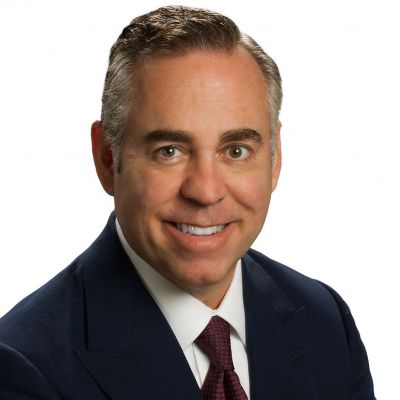 Tom Santoro
Senior Managing Director
Areas of Expertise
Bankruptcy Proceedings
CRO
Expert Witness
Fiduciary Services
Financial Advisor
Forensic Accounting
Litigation Support
M&A
Turnarounds / Restructuring
Valuation
Industries
Healthcare
Hotels and Resorts
Logistics / Wholesale
Manufacturing
Real Estate
Prominent Cases
Chief Restructuring Officer of FirstlineCorporation during Chapter 11.
Financial Advisor to Mezzanine Debt Holders inBijoux Terner Restructuring.
Damages/Expert Witness in Stewart Title v. GreatAmerican Insurance Company.
Financial Advisor to Official Committee ofUnsecured Creditors of E-Brands Restaurant, LLC and subsequently appointed PlanAdministrator.
Education
MBA University of Chicago Booth School of Business
BS Northern Illinois University
Experience
3 Years with Firm
35 Years of Relevant Experience
Tom Santoro is a nationally recognized financial advisor and expert witness with over 25 years of highly valued experience managing complex business matters as an advisor to companies, lenders and attorneys. Mr. Santoro's background includes all phases of restructurings, turnarounds, crisis management, commercial litigation and disputes and executive management with emphasis on designing and implementing strategic solutions in challenging situations. Mr. Santoro is a leader in the firm's Bankruptcy and Restructuring, Litigation Support and Mergers and Acquisition Practices. He is ranked as one of the country's Top Crisis Management Professionals by The Deal Magazine, recognized as a Top CPA and Financial Professional by the South Florida Legal Guide and named a Global Top 100 Restructuring and Turnaround Professional by Global M&A Network.
Mr. Santoro has been engaged in a wide variety of high-profile matters serving as Financial Advisor, Chief Restructuring Officer, Investment Banker, Plan Administrator, Trustee and Expert Witness on behalf of debtors and creditors in bank workouts and court-supervised restructurings and as an advisor in corporate transactions. He has a reputation for hands-on leadership, creative solutions and artful negotiating skills. Mr. Santoro specializes in bankruptcy matters, crisis and turnaround management, corporate finance and restructurings and mergers and acquisitions in a broad range of industries. Mr. Santoro frequently testifies as an Expert Witness in State and Federal court proceedings.

In addition to his success as a professional service provider, Mr. Santoro has proven himself on the inside, serving 10 years as a senior financial officer and manager of public and private companies with multi-location operations, including Kraft General Foods, NationsRent and Vitalink Pharmacy Services. He was a Corporate Officer and senior management team member that grew the revenues of Vitalink, a "Forbes 200 Fastest-Growing Company", from $50 million to $500 million over five-years before selling the company.
Mr. Santoro began his career as a Certified Public Accountant (CPA) and a Certified Management Accountant (CMA) in the Chicago offices of Arthur Andersen and Price Waterhouse. He received his MBA in Finance and Marketing from the University of Chicago's Booth School of Business and his BS with honors in Finance and Accounting from Northern Illinois University. Mr. Santoro is associated with the American Institute of Certified Public Accountants, the Turnaround Management Association and the American Bankruptcy Institute.

B. Riley Advisory Services works with lenders, law firms, private equity sponsors and companies of all types. Our Advisory Services are a unique mix of Valuation and Appraisal Services including asset-based lending (ABL) Valuations, Restructuring and Turnaround Management, Forensic Accounting and Litigation Support and Transaction Support Services including Due Diligence and Quality of Earnings Reviews. B. Riley Advisory Services is the trade name for GlassRatner Advisory & Capital Group, LLC, Great American Group Advisory & Valuation Services, LLC, Great American Group Machinery & Equipment, LLC, and Great American Group Intellectual Property, LLC.