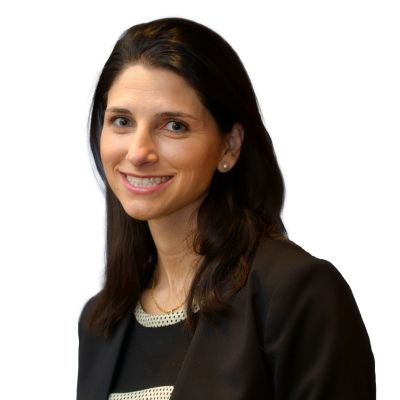 Tess Wolff
Associate Director

Areas of Expertise
Bankruptcy Proceedings
Due Diligence

Fiduciary Services
Financial Advisor
Forensic Accounting
Education
BS University of Florida
MAcc Florida Atlantic University
Experience
14 Years with Firm
14 Years of Relevant Experience
Tess Wolff is a CPA with over 10 years of experience in forensic accounting, bankruptcy consulting, due diligence services, and litigation support. Since joining GlassRatner (now doing business as B. Riley Advisory Services) in 2007, Tess has been involved in numerous complex matters ranging from investigations to bankruptcy consulting at all phases of the process.
Tess' representative work assignments include:

Prepare budgets, 13-week cash flow models, monthly and quarterly operating reports, preferential and fraudulent transfer analyses, bankruptcy petitions and schedules;

Prepare testifying expert witnesses in criminal, civil and bankruptcy cases;

Conduct asset tracing, fraud risk assessments, and financial and regulatory investigations/testing (FCPA and AML);

Manage Independent Review Organization (IRO) audits resulting from a Corporate Integrity Agreement (CIA) with responsibilities including selecting statistically valid sample, calculating error rate and overpayment at the mean point estimate and writing reports for ultimate submission to the Department of Health and Human Services;

Managing claims reconciliation process including the distribution of funds to creditors;

Financial advisory services including cash management, accounting, and reporting for Chapter 11 Debtors, Creditors, Trustees, CRO's and other fiduciaries;

Providing financial and Know Your Customer (KYC) due-diligence analyses to lenders, external counsel and private equity firms;

Compiled data and assisted with the packaging of troubled loan pools for the FDIC;

Preparation of income tax returns for individual and corporate debtors and liquidating trusts;

Providing property management services including performing initial assessment of property, overseeing capital expenditures and preparing financial statements for court-appointed Receivers, lenders and loan servicers related to distressed or foreclosed multi-family properties.
Tess is a CPA (Certified Public Accountant) licensed in the State of Connecticut as well as a CFE (Certified Fraud Examiner). She is also a licensed real estate professional in Florida and is fluent in Spanish. Tess graduated from the University of Florida with a Bachelor of Science degree in Marketing and a minor in French and then went on to receive her Masters in Accounting with a concentration in Forensic Accounting from Florida Atlantic University.