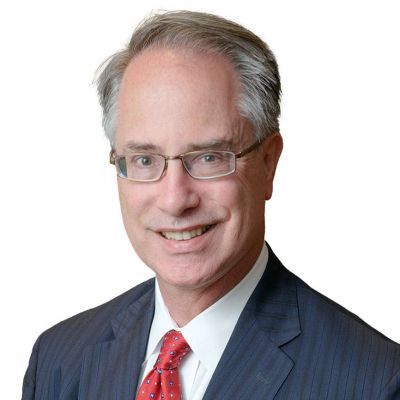 Samuel Hewitt
Senior Managing Director
Areas of Expertise
Damages & Lost Profit Analysis
Due Diligence 
Expert Witness
Forensic Accounting
Fraud Investigation
Healthcare Fraud
Internal Investigations
Litigation Support
Quality of Earnings
Turnarounds / Restructuring
Industries
Financial Institution
Government
Healthcare
Logistics / Wholesale
Manufacturing
Prominent Cases
Lead on Internal Investigation of publicly traded watercraft manufacturer.
Led GlassRatner investigation of Caribbeanmultinational conglomerate for Central Bank of Trinidad and Tobago followingbailout of its subsidiary insurer CLICO.
Expert testimony for plaintiff in class actions under FLSA and against universal life insurers resulting in awards at trial (Penthouse Club $4.6 million) and settlements (Banner Life $38.4 million).
Directs data analyses in "big data" cases, particularly class action defense matters.
Experienced in False Claims Act defense and loss mitigation.
Leads due diligence investigations for B. Riley (Lingo) and mezzanine lenders (TCW, Goldman Sachs SLG).
Experience
19 Years with Firm
40 Years of Relevant Experience
Sam Hewitt is a CPA with over 35 years experience in forensic accounting, financial management, information technology and public accounting. Mr. Hewitt has been with B. Riley Advisory Services (formerly GlassRatner) since 2002, where his history has distinctively prepared him to assist clients with business disputes, obtaining capital, internal investigations and evaluating troubled companies.
Mr. Hewitt primarily practices in the forensic accounting and litigation support area, and leads many of the firm's significant forensic accounting, fraud, investigative, due diligence and litigation support assignments.

Mr. Hewitt has also served as Chief Financial Officer for four companies while at the firm. In two cases, he also obtained new financing for the company and liquidated another. Sam has also acted as a debtor's advisor in bankruptcy, and as financial advisor to creditors regarding troubled companies. He has consulted with public companies regarding financial reporting and revenue recognition matters particularly relating to rebates. He has assisted governmental agencies in developing metrics to measure government effectiveness.

Mr. Hewitt holds a BS in Business Administration from the University of North Carolina at Chapel Hill. He is a member of the American Institute of CPAs, Association of Certified Fraud Examiners and the American Bankruptcy Institute.

B. Riley Advisory Services works with lenders, law firms, private equity sponsors and companies of all types. Our Advisory Services are a unique mix of Valuation and Appraisal Services including asset-based lending (ABL) Valuations, Restructuring and Turnaround Management, Forensic Accounting and Litigation Support and Transaction Support Services including Due Diligence and Quality of Earnings Reviews. B. Riley Advisory Services is the trade name for GlassRatner Advisory & Capital Group, LLC, Great American Group Advisory & Valuation Services, LLC, Great American Group Machinery & Equipment, LLC, and Great American Group Intellectual Property, LLC.