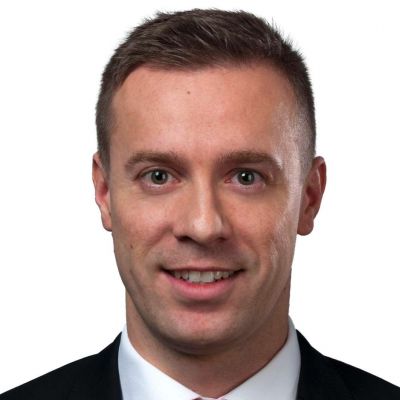 Piotr Luc
Managing Director
Areas of Expertise
Bankruptcy Proceedings
Borrower & Lender Advisory
Cash Flow Projections
Crisis Management
Financial Advisor
Turnarounds / Restructurings
Industries
Automotive
International
Manufacturing
Experience
1 Year with Firm
14 Years of Relevant Experience
Piotr Luc is a Managing Director at B. Riley Advisory Services with extensive background in distressed situations, valuations, corporate finance, complex negotiations, cross-border transactions, and financial analysis. He advises clients in in-court and out-of-court restructurings, M&A transactions, debt financings, commercial disputes, claims structuring and recovery strategies. He has extensive contacts in the automotive industry and regularly represents Global OEMs in distressed automotive supplier cases.
Prior to joining B. Riley, Mr. Luc served as a Senior Director at Alderney Advisors LLC (acquired by B. Riley in June 2020). Over the five-year period, he was responsible for overseeing financial affairs of numerous distressed companies, orderly wind downs, distribution of sale proceeds to creditors, and coordinated activities of some of the largest industrial companies in the world, their legal counsel and financial advisors. Piotr implemented prudent cash management practices, identified new sources of liquidity, debt collateral, underlying business and financial issues, and conducted industry research and analyses.
Representative engagements include:
Financial Advisor and Global Coordinator representing a large group of creditors with allowed claims of $40bn in connection with the largest automotive recall in history, insolvency proceedings in the US and Japan, and orderly wind downs in other jurisdictions
Financial Advisor to Ch. 11 Debtor, ATLS Acquisition LLC D/B/A Liberty Medical Supply, Inc. with approximately $500m of Revenue
Financial Advisor to US based automaker in connection with the insolvency proceedings of a German automotive supplier with over $160m of debt and subsidiaries in the US and China
Financial Advisor to Japanese automaker involved in commercial negotiations with UK based supplier struggling to service ~$70m of debt liabilities
Financial Advisor to German automaker involved in commercial negotiations with logistics provider covering approximately $100m of annual purchases
Guest speaker at a Global Insolvency Conference discussing complexities of cross border proceedings
Mr. Luc started his career at Ernst & Young LLP, initially as a consultant in the Transaction Advisory Services Valuation & Business Modeling group where he performed and later managed over 50 valuations of equity and enterprise interest, intellectual property, and other intangible assets. Subsequently he transferred to EY's Restructuring practice and was promoted to a Manager. He represented Ch.11 debtors in the medical supply industry, advised on municipal insolvency matters, stress tested funding and liquidity requirements of a global banking firm, and assisted in several restructurings of industrial companies.
Piotr is a CFA charterholder, a member in good standing of the CFA Institute and New York Society of Security Analysts. He graduated from Baruch College with a BBA in Economics and minors in Law, Management and Political Science.