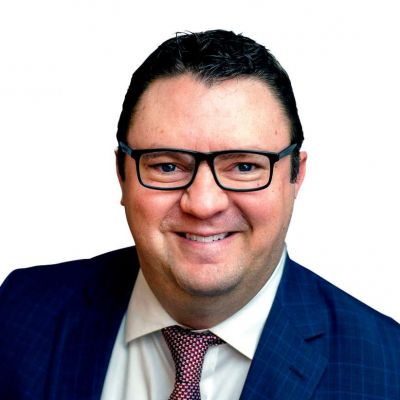 Nicholas Junttila
Associate Director
Areas of Expertise
Borrower & Lender Advisory
Capital Markets
Cash Flow Projections
Economic & Econometric Analysis
Fairness Opinions

Litigation Strategy
Litigation Support
M&A
Purchase Price Allocation
Solvency Opinions
Turnarounds / Restructurings
Valuation
Industries
Automotive
Healthcare

Logistics / Wholesale

Manufacturing
Restaurant
Education
BBA Wayne State University
MBA Walsh College
Experience
1 Year with Firm
15 Years of Relevant Experience
Nicholas Junttila comes to GlassRatner (now doing business as B. Riley Advisory Services) after working with Alderney Advisors as a Director. Alderney joined GlassRatner in Summer 2020. Mr. Junttila has more than 15 years of experience providing a broad range of financial advisory services, including corporate development, enterprise risk management, investment banking, restructuring, valuation and transaction advisory services. Mr. Junttila has extensive experience with advanced financial modeling, including complex integrated business models, cash flow forecasting, and discounted cash flow models.
Mr. Junttila's experience includes specializing in the valuation of business enterprises, intangible assets, debt, equity, and derivative instruments for financial and tax reporting purposes as well as corporate strategic planning matters. His experience spans a diverse client base, from regional middle-market businesses to multi-billion dollar SEC reporting enterprises, private equity, venture capital, hedge funds, and accounting firms. Mr. Junttila has served numerous industries and has extensive experience in the automotive space. Specifically, Nicholas has a vast range of experience working with original equipment manufacturers and their suppliers.
Prior to joining the firm, Mr. Junttila was in the valuation advisory and transaction services groups at UHY and Stout Risius Ross. Earlier in his career, he was part of Donnelly Penman & Partners' investment banking team. He began his career in a financial analyst role within the enterprise risk management, capital advisors, and corporate development groups of Comerica.
Mr. Junttila is an active member of the Detroit CFA Society and is a Level III candidate in the Chartered Financial Analyst (CFA) program. In addition, he is a Level I candidate in the Chartered Alternative Investment Analyst (CAIA) program. Mr. Junttila earned his CVA designation from National Association of Certified Valuators and Analysts. He earned a bachelor's degree in Corporate Finance from Wayne State University, and an MBA from Walsh College.