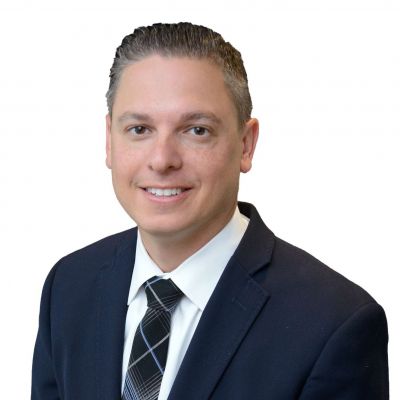 Marshall Glade
Managing Director
Areas of Expertise
Bankruptcy Proceedings
Borrower & Lender Advisory
Chief Restructuring Officer
Due Diligence
Financial Advisor
M&A
Quality of Earnings
Solvency Opinions
Turnarounds / Restructurings
Industries
Financial Institution
Healthcare
Hotel & Resorts
International
Real Estate
Prominent Cases
Chief Restructuring Officer (and subsequently Liquidating Trustee) for Campbellton-Graceville Hospital, a critical access hospital located in the Florida panhandle

Chief Restructuring Officer for Regional Health Properties, a 30-facility publicly traded Skilled Nursing Facility REIT (NYSE: RHE)

Financial Advisor to Curae Health, a not-for-profit hospital system, headquartered in Knoxville with hospitals located in Mississippi and Alabama

Appointed Receiver of the Unity Health Care Sharing Ministry plan assets during the pendency of their litigation with Aliera Healthcare, Inc. in the Business Case Division of the State of Georgia

Chief Restructuring Officer of Virtual Citadel and VC Mining – a data center and bitcoin mining operation

Appointed as Financial Advisor to Ch. 11 Trustee to Hutcheson Medical Center

Appointed by the VidSys Board of Directors as Interim CFO

Engaged as Financial Advisor to Trustee in Fairfield Residential

Education
BBA University of Georgia
MAcc University of Georgia
Experience
14 Years with Firm
14 Years of Relevant Experience
Marshall Glade, CPA, is a Managing Director with over 14 years of experience advising clients ranging from small startups to Fortune 500. Since joining GlassRatner (now doing business as B. Riley Advisory Services), Marshall has worked in corporate finance and restructuring. He has advised companies through out-of-court restructurings, formal bankruptcy proceedings, formal sales processes, pre-acquisition due diligence, forensic accounting investigations, complex valuations and liquidation and trustee advisory work. He has experience in a number of industries, including healthcare, real estate, software, banking and transportation.
Marshall has worked in a number of interim management roles including Chief Restructuring Officer and Chief Financial Officer. He has served as financial advisor to debtors, unsecured creditor committees and chapter 11 Trustees. Additionally, Marshall has been appointed as a Liquidating Trustee.
In 2017, Marshall received the Commercial Finance Association's (CFA) 40 Under 40 Award for his exemplary work in the Bankruptcy/Restructuring realm. Marshall has published articles in both the Secured Lender and Financier Magazine.
Marshall began his career in the audit practice of Grant Thornton, where he was involved with planning, implementation, and conclusion of both large and small public and private audits.
Marshall graduated from the University of Georgia with a Bachelors of Business Administration in Accounting and a Masters of Accountancy. He is a Certified Public Accountant licensed in the State of Georgia.
Some of Marshall's notable roles include:
Chief Restructuring Officer (and subsequently Liquidating Trustee) for Campbellton-Graceville Hospital, a critical access hospital located in the Florida panhandle

Chief Restructuring Officer for Regional Health Properties, a 30-facility publicly traded Skilled Nursing Facility REIT (NYSE: RHE)

Financial Advisor to Curae Health, a not-for-profit hospital system, headquartered in Knoxville with hospitals located in Mississippi and Alabama

Financial Advisor to the Unsecured Creditor Committee (and subsequently Liquidating Trustee) in the Pioneer Health (owner of five hospitals, hospital management company and therapy services) Bankruptcy proceeding

Engaged by a number of banks as a special assets representative to assist with development of work out plans for their real estate portfolios (advised on more than $1 billion in work out plans)

Engaged to assist real estate developers (commercial and residential) to develop projections and assist in lender negotiations

Financial Advisor to the Chapter 11 Trustee in the Hutcheson Medical Center Bankruptcy, a 189 bed full service hospital, 109 resident skilled nursing facility and a full service cancer treatment center located in North Georgia

Hired as Financial Advisor to the debtor in the Premier Exhibitions, Inc. bankruptcy case. As part of engagement, sourced debtor in possession financing, developed cash flow projections and led negotiations with creditors committee and equity committee regarding a plan of reorganization

Engaged as Interim CFO of a private equity backed software company located in Washington DC

Successfully marketed and sold a number of companies in transportation, chemical and plumbing/heating and air condition industries