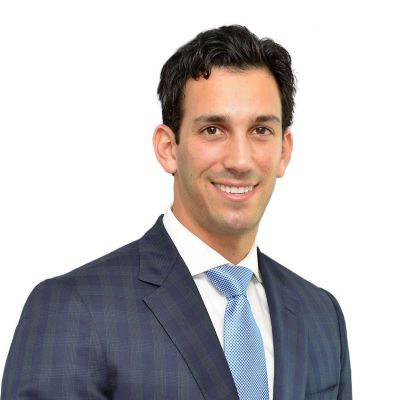 Josh Kreisman
Senior Associate
Areas of Expertise
Construction Litigation
Damages & Lost Profit Analysis
Data Breaches
Forensic Accounting
Fraud Investigation
Litigation Support
Valuation

White Collar Crime
Industries
Construction
Manufacturing
Payment Card/Credit Card
Retail
Real Estate
Technology
Education
B.Comm (Accounting) Dalhousie University
Experience
4 Years with Firm
8 Years of Relevant Experience
Josh Kreisman is a CPA, CA (Canada) with over 5 years' experience in public accounting, forensic accounting, litigation support and business valuation. Prior to joining the Atlanta office of GlassRatner (now doing business as B. Riley Advisory Services) in 2017, Josh worked at a public accounting firm in its Business Valuation and Forensic Accounting practice. Josh also worked for Ernst & Young in their Halifax, Ottawa, and Toronto offices within the Assurance Services - External Audit group.

Josh's representative work assignments include:
Calculation of damages relating to a data breach exposing over 5.9 million records from a fast-food restaurant chain. Analysis included the assessment of costs incurred by various plaintiff financial institutions, critique of the opposing expert report, historical data breach trends and in-depth review of the payment card industry.

Calculation of damages for a leading consumer transaction technology company within the financial services industry. Damages related to trademark infringement claims under the Lanham Act, copyright infringement, misappropriation of trade secret, breach of contract and tortious interference.

Assisted with the calculation of estimated damages relating to a data breach containing over 1.2 million records from a fast-food restaurant chain. Analysis related to a review of costs incurred by each financial institution affected along with the estimated damages suffered as a result of providing remedy solutions to each card-member.

Assisted with the rebuttal expert report regarding a trade secrets claim for a customer list of a large multination consumer products conglomerate. Analyzed and critiqued the opposing experts' calculation of damages which included reasonable royalty and unjust enrichment claims.

Assessment of the financial impact on a proposed city de-annexation in southern Georgia. Duties included analysis of estimated lost annual tax revenues, impact on assessed values of property and the city's ability to finance remaining debt obligations;

Assisted with the preliminary calculation of damages relating to the class-action Yahoo Data Breach lawsuit, the largest data breach in the world at the time, specifically assessing the impact and estimated lost value of Personal Identifiable Information (PII) for each class member;

Litigation support in connection with a class action damages claim by a group of investors against the largest commercial real estate services firm in the U.S. seeking $84M in damages. Josh was responsible for the forensic reconstruction of general ledger accounts, funds tracing, commercial real estate market trends in the State of Florida, critique of opposing expert reports, and jury trial demonstratives;

Forensic tracing analysis of credit card purchases relating to an alleged $4M shareholder fraud over a 6 year period;

Preparation of a Limited Critique Report relating to the damage quantification of two co-authors in dispute;

Preparation and analysis of loss of profit reports for plaintiff construction companies over breach of contracts with multiple municipalities;

Various support roles on engagements relating to chapter 11 bankruptcy, receivership and trustee monitoring, litigation support, due diligence, and forensic accounting; and

Preparation of valuation reports in relation to shareholder and matrimonial disputes.
Josh graduated with a Bachelor of Commerce (Accounting) from Dalhousie University in Halifax, Canada and is a CPA, CA (Chartered Professional Accountant, Chartered Accountant) with CPA Ontario.