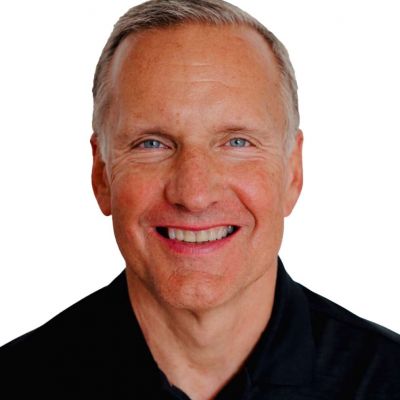 Jon Merriman
Chief Business Officer
Areas of Expertise
Buy and Sell-Side M&A
Capital Markets
Investment Advisory
Investment Banking
Private Equity
Industries
Consumer Brands
Financial Services
Healthcare
Healthy Living and Lifestyle
Technology
Jon Merriman serves as the Chief Business Officer for B. Riley Financial. Merriman leverages the assets of the B. Riley platform in assisting corporate clients, private equity investors, and law firms to create capital markets solutions and advise fast growing companies at all stages of their corporate life cycles.
With over 30 years of experience in the investment banking, brokerage, and trading businesses, he has deep experience in capital markets transactions across a broad variety of industries, with particular focus on the healthcare, technology and consumer sectors. He also has experience in managing fast-growing organizations, having grown his broker dealer, Merriman Capital, to over 100mm in revenues before joining the B. Riley Securities team in 2016.
Over the course of his finance career, Merriman has served on multiple private, public as well as non-profit boards and continues to be active as a board member and advisor. Merriman's extensive institutional and personal network and trading experience provide him with unique perspective when working with investment banking clients and institutional investors. Merriman's experience across banking and brokerage, as well as his prior management and board activities, has earned him a reputation as a leading private equity and portfolio company advisor among his peers and network in the greater Los Angeles and San Francisco Bay Area, as well as across the US and internationally.
Over the last 12 months, he has led a broad range of transactions ranging from private debt placements, equity capital raises, buy and sell-side M&A and investment advisory. He has also supported dozens of other transactions involving PE sponsors during this period.
Select transactions originated by Merriman
Alternative Public Offering (APO) for Transphorm, Inc (semiconductor)
Two equity placements, one primary, one secondary, for Universal Technical Institute, Inc. (education services)
Capital Markets Advisor and sell side M&A advisor to Orbital Energy (engineering and construction)
Equity capital raise and M&A advisory for Celsius Holdings (healthy living, branded consumer)
Financial Advisor to Silicon Valley Technology Partners (technology)
Private placement agent to Acutus Medical, Inc (medical devices)
Equity capital raise for AquaVenture (consumer)
Equity capital raise for Iteris, Inc.(traffic management)
Financial Advisor, as well as leading secondary placement and primary capital Raise for OptimizeRx Corp (2) (health care technology)
Sell side mandate for a nationwide distribution company sale to a PE buyer (consumer)
Alternative Public Offering (APO) for Compass Therapeutics (biotech)
US Capital Markets Advisor for Enthusiast Gaming (gaming)
ATM facility for Cinedigm Corp (entertainment)
Sole Placement Agent for Series A round for SABX, a digital commerce exchange (technology)
Secondary offering for Crexendo, Inc.(telecom)
ATM facility for Sunworks Inc (engineering and construction)
Secondary sale Napco Security Technologies (security)
Alternative Public Offering (APO) for Augmedix Inc (health care technology)
IPO for Greenpower Motor (renewables)
ATM facility for AMC Entertainment (consumer entertainment)
Prior to his appointment as B. Riley's Chief Business Officer in April 2019, Merriman served as head of Capital Markets, during which time he was tasked with helping expand and enhance the firm's capital markets and investment banking business after its acquisition of FBR & Co. in 2017. Prior to joining B. Riley, Merriman was co-chairman and CEO of Merriman Holdings, Inc. Before forming his own firm, Merriman was Managing Director and Head of the Wells Fargo Securities (WFS) equity group, formerly First Security Van Kasper (FSVK), and served on FSVK's Board of Directors. As a result of a financing completed by WFS, he was appointed to the Board of Directors of RateXchange Corporation, a publicly traded telecommunications company. Merriman was subsequently appointed Chairman and CEO of RateXchange, which he restructured into Merriman Curhan Ford, later known as Merriman Capital, Inc.
Merriman holds a B.A. from Dartmouth College and is based in the firm's Los Angeles office.
B. Riley Financial (NASDAQ: RILY) provides collaborative financial services solutions tailored to fit the capital raising, business, operational, and financial advisory needs of its clients and partners. B. Riley operates through several subsidiaries that offer a diverse range of complementary end-to-end capabilities spanning investment banking and institutional brokerage, private wealth and investment management, financial consulting, corporate restructuring, operations management, risk and compliance, due diligence, forensic accounting, litigation support, appraisal and valuation, auction and liquidation services. B. Riley is headquartered in Los Angeles, California with offices nationwide.