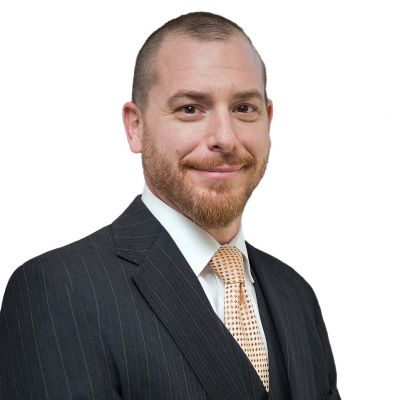 Joel Murovitz
Director - Real Estate Services/Court Appointed Receiver
Areas of Expertise
Asset Management

Construction Advisory
Construction Management
Crisis Management
Due Diligence
Fiduciary Services
Property Management
Real Estate Brokerage
Receiver

Industries
Agriculture
Construction

Hotel & Resorts
Real Estate
Prominent Cases
Retail Receivership: Deutsche Bank Trust Company Americas, As Trustee on Behalf of The Registered Holders of Citigroup Commercial Mortgage Securities, Inc., Commercial Mortgage Pass-Through Certificates, Series 2014-GC23 v. Sugarloaf Parkway LLC – Superior Court of Gwinnett County; Georgia
Multifamily Receivership: CRE/ADC Venture 2Dll-1, LLC v. Deka/b Street, LLC - Court of Common Pleas of Montgomery County; Pennsylvania

Mobile Home Park Receivership: Colfin Falcon Funding, LLC v. Southwest-er Yuma Mobile Home Court, LLC et al. - Maricopa County Superior Court; Arizona

Assisted Living Facility Receivership: Trustees of the Rapid Funding Corporation Profit Sharing Plan and Trust U/A v. CLB Holdings, Inc - Fulton County Superior Court; Georgia

Hospitality Receivership: CRE/ADC Venture 2013-1, LLC v. R&M Investors, LLC et al. - Charleston District Court; South Carolina

Multifamily property and construction manager for multiple properties post foreclosure by Fannie Mae

Asset manager, construction manager and owner representative for 2,654 multifamily units in 4 states

Experience
12 Years with Firm
20 Years of Relevant Experience
Joel Murovitz has over 20 years of experience across many aspects of the real estate and construction industries. Joel began his engineering career as a staff engineer with Willmer Engineering in Atlanta, Georgia where he conducted environmental, geotechnical and materials testing studies. Subsequently, as a Project Engineer with Parsons Brinckerhoff in Tel Aviv, Israel, he managed the design and construction of infrastructure projects for both the Israeli government and the Palestinian Authority (PA).
Joel's real estate career began with Robert Charles Lesser and Company, a national real estate consulting firm, performing market analyses, financial feasibility and consumer research studies for various land uses and real estate products for planning purposes as well as development mix programming. Subsequently with various entities in the Inland Real Estate Group of Companies, he oversaw large-scale capital projects for a 300-plus shopping center portfolio and implemented a preventative maintenance budgeting, scheduling and training program for property managers. He then managed all land development efforts related to acquisition due diligence and project zoning, design, permitting, site work construction and tenant coordination for large-scale mixed-use and commercial developments.
Joel has been with GlassRatner (now doing business as B. Riley Advisory Services) since 2009 and his practice consists of:
Court-appointed Receiver for real estate and associated businesses

Asset and property management

Operational and financial audits of commercial real estate

Construction and project management

Project budgeting, cash management and reporting

Property valuations and dispositions

Casualty recovery and insurance dispute resolution

Cost analyses and damage calculations

Labor efficiency studies

Project scheduling and planning

Project delay and acceleration analyses
During Joel's tenure with the firm, he has overseen the management, construction and disposition of hundreds of assets of varying types and classes including multifamily, single family portfolios, retail, office, industrial, hospitality, c-stores, agricultural and automotive. Joel has been appointed in both Federal and state courts as the named receiver in dozens of cases and is responsible for the firm's real property services including asset, property and construction management as well as leasing and disposition. Joel is also a leading contributor for the firms valuation work on unique real estate assets or transactions and is a senior member of the construction advisory & dispute resolution practice.
His experience and training enable him to creatively solve any operational of physical challenges as well as to analyze and to clearly communicate what went wrong with a project and why.
Employment History
November 2009 to Present - B. Riley Advisory Services (formerly GlassRatner Advisory & Capital Group, LLC) - Director/Receiver

2007-2009 - Inland Atlantic Development Corp. - V.P. of Engineering and Entitlements

2004-2007 - Inland Retail Real Estate Trust - Director of Operations

2002-2004 - Robert Charles Lesser & Co., LLC - Associate

1998-2000 - Parsons Brinckerhoff, Inc. - Project Engineer

1996-1997 - Willmer Engineering, Inc. - Staff Engineer
Professional Affiliations
Turnaround Management Association
Expert Testimony History - Prior Four Years
Jennifer Landurm v. Stay, LLC and Amber Garrison - Fulton County Superior Court; Georgia
Receiver Action
March 2017
Certus Bank, N.A., v. Victory Drive Developments, LLC, et al. - Muscogee County Superior Court; Georgia
Receiver Action
June 2016