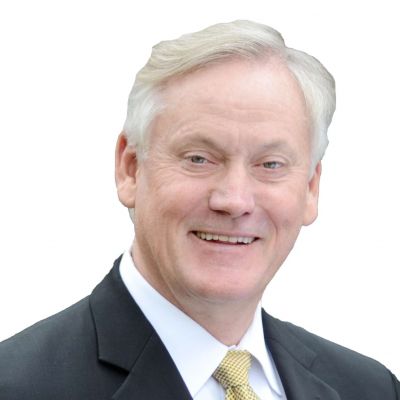 Jim Howard
Senior Managing Director
Areas of Expertise
Asset Management
Bankruptcy Proceedings
Crisis Management
CRO
Expert Witness
Interim Management
Liquidating Agent
Receiver
Regulatory Consulting
Industries
Construction
Financial Institution
Hotel and Resorts
Real Estate
Prominent Cases
Financial Advisor on Fairfield Residentual
CRO to Computer Star Group
Receiver to Pro Premium Finance
Education
BBA University of Oklahoma
Experience
13 Years with Firm
40 Years of Relevant Experience
Jim Howard is a Senior Managing Director of B. Riley Advisory Services (formerly GlassRatner), a national financial advisory firm based in Atlanta, GA. He has over 35 years' experience within the financial services industry, more than 25 years of which has been dedicated to turnaround management and the resolution of commercial and real estate problem loans. Since joining the firm in 2008, Jim has been very active in advising creditors, borrowers and Creditors Committees to help find solutions for a variety of stressed debt situations.

In addition, Jim has worked assignments related to the restructuring or liquidation of Commercial Mortgage Backed Security ("CMBS") loans totaling more than $1.1 billion. Jim regularly serves as an 'expert witness' testifying before courts on matters involving banking and lending issues and has been certified as an expert in District, Federal and Bankruptcy courts throughout the country.

In 1991 he accepted a position with First American Bank in Atlanta to form and manage a new Special Asset group for that bank. In 1993, First American was acquired by First Union Bank, at which time Jim joined their Special Asset group as a Unit Manager. He was ultimately selected as Regional Manager for the bank's Special Asset group for the Georgia region. As part of his duties Jim served on the bank's Special Asset Management Steering Committee where he helped establish policies and procedures to be used throughout the corporation, as well as developing and implementing regulatory compliance measures. In 1998 he was transferred to the Real Estate Financial Services group where he served as Business Development Manager for the State of Georgia, a position in which he served until his transfer to Florida in January of 2000.

B. Riley Advisory Services works with lenders, law firms, private equity sponsors and companies of all types. Our Advisory Services are a unique mix of Valuation and Appraisal Services including asset-based lending (ABL) Valuations, Restructuring and Turnaround Management, Forensic Accounting and Litigation Support and Transaction Support Services including Due Diligence and Quality of Earnings Reviews. B. Riley Advisory Services is the trade name for GlassRatner Advisory & Capital Group, LLC, Great American Group Advisory & Valuation Services, LLC, Great American Group Machinery & Equipment, LLC, and Great American Group Intellectual Property, LLC.