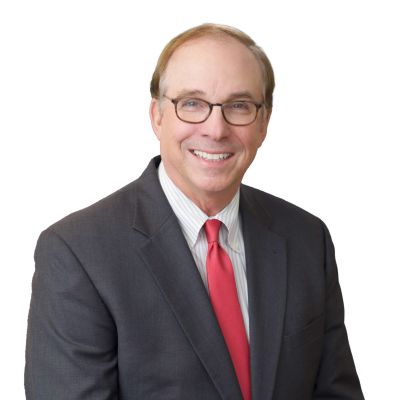 Jim Fox
Executive Consultant
Areas of Expertise
Bankruptcy Proceedings
Crisis Management
CRO
Financial Advisor
Litigation Support
M&A
Section 363 Sale
Solvency Opinions
Turnarounds / Restructuring
Valuation
Industries
Chemical
Healthcare
Logistics / Wholesale
Manufacturing
Metal Fabrication
Education
MBA The Wharton School of the University of Pennsylvania
BA Amherst College
Experience
10 Years with Firm
23 Years of Relevant Experience
James Fox has over 25 years of experience advising clients in the areas of bankruptcy & restructuring, mergers & acquisitions and litigation support. His restructuring client engagements have involved advising debtors & creditors, turnaround/workout management consulting, and financial restructuring. As a financial advisor, Jim has advised over 20 debtors, 50 official committees of unsecured creditors, multiple trustees, and completed over 150 corporate finance transactions. In his litigation support cases, he has addressed issues involving money tracing, damages assessment, intellectual property, valuation (including solvency and fairness opinions) and diverse other contentious areas; and has testified as an expert witness numerous times.
Given his background of diverse restructuring, corporate finance and litigation support engagements, Jim focuses on assessing carefully his clients' needs and suggesting appropriate alternative approaches for addressing these needs in a creative, thoughtful way. The following are representative examples of his diverse practice:
Over six years, Jim advised a publicly-traded metal fabrication company through its bankruptcy and post-confirmation period. While resolving difficult PBGC and EPA issues, he served as Financial Advisor (FA) and Investment Banker (IB) to the debtor. His services included developing the POR, handling all required reports to the court, selling several divisions, raising asset-based financing, providing valuations on nine divisions, and, ultimately, selling a control ownership block.

Having advised numerous maritime companies (manufacturing, transportation, and servicing), Jim served as FA and investment banker to the debtor in the Derecktor Shipyards CT case, which, while complex and protracted, delivered value to the secured and unsecured parties.

As FA to over 50 Creditors Committees, he provided creative approaches to maximizing the recovery for unsecured creditors.

Some of his cases have included Golden County Foods, Coldwater Creek, Ashley Stewart, Groeb Farms, Endicott Interconnect Technologies, Building Materials Holding Company, Worldspace, and Proliance International.
He has originated and managed numerous bank workout and turnaround management assignments across diverse industries, including, among others, healthcare, printing, packaging, branded food, health & beauty care products, newspapers, and building materials.

The initiatives he has recommended and implemented have included: cost cutting; upgraded marketing, sales force realignment, senior management changes, pruning of SKUs and product lines, selective divestitures, and real estate sale/leasebacks.

Drawing on his health care experience, Jim provided a substantial due diligence review (market, operational, and financial) to a hedge fund considering a multi-million financing of a chain of medical facilities.

As FA and IB to a large restaurant industry Debtor, managed M & A Sale of restaurant operations having $475 million sales and 600 company-owned units, franchisees and licensees.

Provided a solvency opinion pursuant to the reorganization of a $1+ billion public metal fabrication company and a fairness opinion to the board of a commercial finance company pursuant to a "Going Private" transaction.

While advising the Trustee pursuant to the bankruptcy of a substantial consumer finance company, Jim provided expert testimony relative to Solvency.
Prior to joining GlassRatner (now doing business as B. Riley Advisory Services) in 2011, Mr. Fox was a Managing Director and Shareholder of a well-established restructuring firm. Previously, he held similar practice leadership roles at PricewaterhouseCoopers (Coopers & Lybrand predecessor) and a Wall Street merchant bank. In addition, he obtained valuable operating experience in private industry with Kraft/General Foods and W.R. Grace & Co. He began his career as a Lieutenant in the U.S. Navy Supply Corps, serving in the Pacific Submarine Force.
Jim earned his MBA degree from The Wharton School of the University of Pennsylvania and bachelor's degree from Amherst College. He is a member of the Turnaround Management Association, American Bankruptcy Institute, Commercial Finance Association, and the Association for Corporate Growth. Jim was cited by "Turnarounds and Workouts" in its 2006 listing of "People to Watch". In addition, he has spoken frequently on Restructuring, M & A, and Valuation topics to numerous audiences organized by groups including the National Association of Corporate Directors (NACD), Turnaround Management Association, and various commercial conference firms.