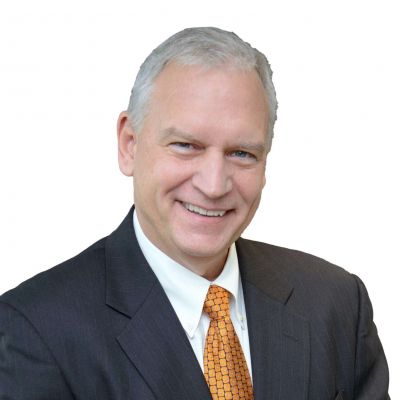 Daniel Korczyk
Managing Director
Areas of Expertise
Ability to Pay Analysis
Contract Disputes
Damages & Lost Profit Analysis
Data Breaches
Disputes & Licensing

Earn-out Disputes
Expert Witness
Fairness Opinions
Forensic Accounting
Impairment Testing
Intellectual Property

Purchase Price Allocation
Shareholder Disputes
Solvency Opinions
Valuation

Industries
Credit Card
Franchising
Hardware & Software
Manufacturing
Retail
Services Businesses
Technology
Telecommunications
Trucking
Prominent Cases
Financial Advisor to Trustee – WorldCom Bankruptcy

Damages Expert – Home Depot Data Breach

Witness – BellSouth Shareholder Dispute

Solvency and Valuation Expert – Hellas Telecommunications

Wireless Spectrum Valuations – AT&T

Damages Testifying Expert – Tim Hortons Litigation

Insolvency Testifying Expert – Infirmary Health System

Shareholder Dispute Testifying Expert – Derucki Construction
Data Breach Testifying Expert – Chili's
Education
BBA University of Notre Dame
MBA DePaul University
Experience
6 Years with Firm
35 Years of Relevant Experience
Daniel Korczyk is a Managing Director in GlassRatner's (now doing business as B. Riley Advisory Services) Atlanta office where he co-leads the firm's Valuation Services practice with a specialty emphasis in Shareholder Disputes and Economic Damages. As a consultant and deposition and trial testifying forensic and damages expert, Dan has addressed shareholder and related assignments for Plaintiffs and Defendants in connection with:
Accounting Irregularities

Unfair Competition




Faulty Reporting and Disclosures




Securities Sales Practices




Asset Valuations and Allowances




Inappropriate Vendor Dealings




Fund Management and Misrepresentations




Destruction of Business




D&O Litigation Support




Merger and Restructuring Plan Feasibility




Non-competes




Breach of Fiduciary Duties




Torts: Fraud, Conversion, Misrepresentations




Inflated Value Reporting Unfair Trade Practice

Rate Cramdown
Dan's experience with exceedingly complex and high profile assignments, includes:
Leading a team of 50 professionals in connection with the multi-year forensic investigation that resulted in WorldCom's $80 billion asset write down.

Performing damages analysis on behalf of Plaintiffs in connection with the Home Depot retail data breach of more than 109 million records, resulting in a negotiated settlement.

Testifying on behalf of BellSouth Corporation related to a shareholder dispute leading to a negotiated settlement.

Testifying on behalf of a telecommunications company in material misrepresentation matter.




Assessing damages in connection with a breach of contract in a software dispute.




Quantifying lease pricing recommendations for more than 6,000 cell towers on behalf of Sprint Corporation, resulting in successful monetization of the company's wireless infrastructure.




Performing competitive assessment research and analysis on behalf of GE Energy.




Leading the valuation consulting related to monetization of a government-owned fiber optic network with an addressable market in excess of $4 billion.




Providing damages consulting services to a multi-billion dollar manufacturing company related to infringement of a portion of their IP portfolio.




Valuing a minority interest in a closely-held software business in connection with a shareholder dispute.




Assisting a large FinTech client in metro Atlanta with a capital raise.




Providing financial planning services for an early stage mobile apps business.




Providing solvency opinion and litigation support in connection with a claimed fraudulent conveyance by a European wireless operator.




Spending two years in Brussels, Belgium directing the efforts connected to a carrier's bidding on a government license to become the second nationwide cellular operator.



For more than 25 years Dan has provided expert testimony, damages and valuation analysis and consulting related to matters of fraud, material misrepresentation, intellectual property damages, licensing, insolvency, shareholder dispute, property tax appeals, contract disputes, mergers & acquisitions, professional malpractice and breach of fiduciary duty.
Industries served by Mr. Korczyk have included: healthcare; telecommunications, cable and internet; media and publishing; technology; transportation; aerospace; franchising; retail; wholesale and distribution; utilities; services providers; and manufacturing.
In addition to consulting, Mr. Korczyk also spent seven years in various senior leadership roles at a Fortune 100 communications and technology company, including Director of Mergers and Acquisitions, Director of IT Finance and Chief Financial Officer.
Dan is a Certified Public Accountant (CPA) and is Accredited in Business Valuation through the AICPA (ABV). In addition, he holds an ASA (Accredited Senior Appraiser, Business Valuation and Intangible Assets Section of the American Society of Appraisers) and is certified in financial forensics as a CFF through the AICPA. Dan is the past President of the St. Louis chapter of the ASA. Dan is a proficient writer and was recently featured in Law360 for his article, "When and How to Use Conjoint Analysis for Patent Damages."
Dan graduated with a Bachelor of Business Administration in Management from the University of Notre Dame and has an MBA in Corporate Finance from DePaul University.