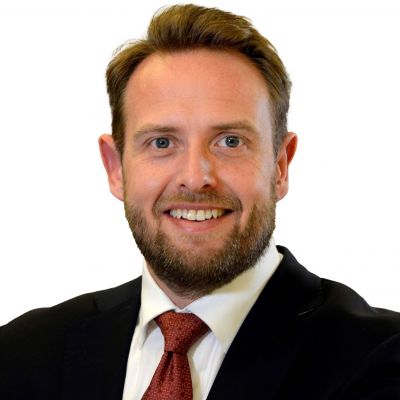 Corey Gooch
Managing Director
Areas of Expertise
CRO / Board Advisory

Crisis Management

Enterprise Risk Management

M&A

Strategic Risk Management

Industries
Construction

Energy

Financial Institution

International

Real Estate

Education
BBA Temple University
U.S. Naval Academy
Experience
25 Years of Relevant Experience
Corey Gooch has almost 25 years of experience in the risk management and insurance brokerage industry, including over 20 years dedicated to helping clients implement Enterprise Risk Management and Resiliency Initiatives. As Managing Director for B. Riley, he is responsible for growing its Enterprise Risk Management practice and leading ERM and resiliency client engagements.
Previously, Corey worked at Ankura Consulting Group, Brokerslink and Willis Towers Watson where he held positions as ERM practice leader, account director, and global risk consulting business development and sales leader. Additionally, he worked at Aon for over a decade in its Global Risk Consulting division in Chicago where he served as the head of business development for the Americas region and in London leading Aon's EMEA region team of Enterprise Risk Management consultants.
Corey has an extensive background in risk assessment, risk measurement and strategic risk management projects for companies in a broad range of industries. He has been quoted in numerous periodicals and has been a frequent speaker at a variety of international industry conferences.
Corey's professional experience includes:
For a Fortune 50 publicly traded utility, completed an assessment of its existing ERM Framework against "best in class" ERM standards and practices. Conducted the assessment of the organization's ERM Framework and developed a roadmap and recommendations for achieving the desired maturity of ERM with high level implications for the ERM organization to ensure the organizational structure is positioned for success.

Identified and prioritized the critical risks for a biotechnology company. The objectives of the project were to identify the priority-level risks; establish a common language for risk discussion, analysis, and decision making; build a collective understanding of the key risks.

Engaged by senior management of a leading global insurance broker to complete the initial ERM strategy by reviewing current and aspirational states and developing recommendations for the implementation of the ERM process. Created an ERM Charter, Risk Appetite Statement, initial risk register, a methodology for risk analysis and evaluation, and the template for on-going risk reporting and continuous improvement.

Led the implementation of Northern California-based Technology REIT's ERM framework, including developing its ERM Charter, Risk Appetite Statement, Risk Management Policy document, Risk Acceptance Policy document, formulation of the Enterprise Risk Oversight Committee, completing its annual group and functional risk assessments, and supporting the evolution of the ERM report to its Board of Directors.

Supported large ports and airports with the implementation of their ERM framework and risk assessment process, including conducting initial risk assessments with key strategic business units to ensure a tailored ERM approach that would fit the culture.
Mr. Gooch holds a BBA with double majors in Finance and Risk Management from Temple University and attended the United States Naval Academy.