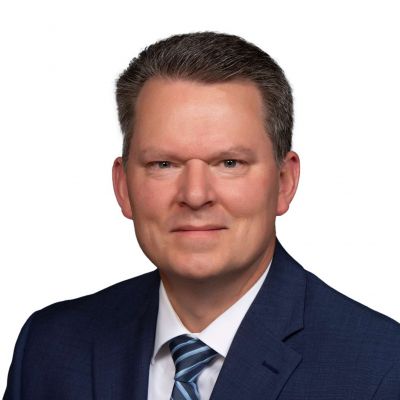 Bruce Blacker
Managing Director
Offices in Dallas and Houston
Area of Expertise
Expert Witness
Damage Quantifier
Intellectual Property
Forensic Accounting
Business Interruption
Fraud Investigation
Litigation Support
Due Diligence
Prominent Cases
Damages Expert Witness on behalf of The Ohio Willow Wood Company in Several Patent Infringement Matters Involving Prosthetic Devices.
Damages Expert Witness on Behalf of the Defendants in the Universal Instruments Corporation v. Micro System Engineering, Inc. and Missouri Tooling & Automation Matter Involving Allegations of Trade Secret Misappropriation Regarding Pacemakers and Defibrillators.
Damages Expert Witness on Behalf of the Plaintiff in the Ureteknologia de Mexico S.A. de C.V. and Urelift S.A. de C.V. v. Uretek (USA), Inc., Structural Plastics, Inc., et al. in a Breach of Contract Matter.
Damages Expert Witness and Forensic Accountant in an arbitration between a major appliance company and its largest next-day-delivery vendor.
Forensic Accountant and Damages Expert Witness for the Plaintiff in the Dynomax Drilling Tools Inc. and Dynomax Drilling Tools USA Inc. v. Duradril, LLC, Rigminder, Inc., Aleutian Yachts, LLC, Citadel Marine Center, LLC, et al. Matter Addressing Issues of Damages and Piercing the Corporate Veil.
Education
Master of Accountancy ("MAcc") Brigham Young University
Bachelor of Science in Accounting Brigham Young University
Experience
1 Year with Firm
30 Years of Relevant Experience
Bruce L. Blacker is a Managing Director at GlassRatner (now doing business as B. Riley Advisory Services) with 30 years of experience as a forensic accountant and economic damages expert. He is a seasoned expert witness and has provided testimony in Federal Courts, State Courts, and at arbitrations. Mr. Blacker has extensive experience in antitrust, breach of contract, business interruption, fraud investigations, insurance claims, intellectual property matters (copyright, patent infringement, trade dress, trademark, trade secrets), lender liability, loss of earnings (wrongful death/wrongful termination), securities fraud, and other general damage quantification matters.
As a litigation consultant, Mr. Blacker has provided litigation services that span across a wide variety of industries including advertising, aerospace, agriculture, airlines, automotive, banking/financial institutions, biotechnology, business services, chemicals/polymers, computer hardware/components, computer software/services, insurance, medical devices, oil/gas, pharmaceutical, real estate, retail, technology, telecommunications, utilities, among others. Furthermore, he has experience with matters filed internationally in Canada, Europe, Mexico, and with the International Trade Centre.
In addition to Mr. Blacker's litigation consulting experience, he has provided corporate recovery, business valuation, and tax compliance services. Mr. Blacker has a Masters and Bachelor of Science degrees in Accounting from Brigham Young University. He is a Certified Public Accountant licensed in the State of Texas and is certified in financial forensics (CFF).
Before joining the firm, Mr. Blacker was a Partner in the Financial Advisor Services / Dispute Analysis and Investigations practice of PricewaterhouseCoopers LLP and was a Vice President at Analysis Group, Inc., an economic consulting firm.