B. Riley Real Estate and NAI Global Serving as Co-Listing Property Agents
Chicago, IL and New York, NY, January 19, 2021 - B. Riley Real Estate ("B. Riley") and NAI Global ("NAI") today announced the former manufacturing facilities and corporate office buildings of Remington Outdoor Co. ("Remington") located in Huntsville, AL and Madison, NC are available for sale and/or lease. B. Riley and NAI are serving as co-listing agents for the properties in connection with the recent bankruptcy and asset auction of the 200-year-old firearms and ammunition maker.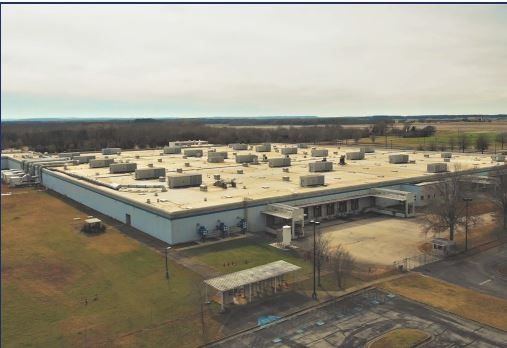 Huntsville, Alabama Properties (1815 Remington Trail SW, Huntsville, AL)
The former Remington Campus includes nearly 800,000 square feet of commercial manufacturing, office and laboratory facilities with ample opportunity for expansion on the 112-acre lot. Properties available include a 554,000 square foot manufacturing plant and two office buildings totaling over 200,000 square feet.
Constructed in 1988, the manufacturing site (553,868 sq. ft.) offers sophisticated laboratory, machining, and testing infrastructure and capabilities. Features include 35' x 50' column spacing, 20' clear height, 25' loading doors, and an onsite electrical substation. The facility includes over 20,000 square feet of office space, a full-service cafeteria, break rooms, and locker facilities. Directly adjacent to the manufacturing plant is a 14-acre prepared construction site allowing for expedited future expansion and buildout.
Two commercial buildings are available for sale or lease, including a single-level office/laboratory (119,750 sq. ft.) and a two-story administrative office building (106,419 sq. ft.) with an additional reception and auditorium space (16,419 sq. ft.) which connects the buildings. Added to the complex in 1989, each of the buildings offer turnkey features and significant existing infrastructure such as finished office spaces, cubicles, IT wiring and robust security/CCTV capabilities. The facility also includes a full-service food preparation space, dedicated cafeteria and breakroom areas.
The former Remington complex is situated within a designated foreign trade zone, just minutes west of downtown and adjacent to the Huntsville International Airport and the International Intermodal Center. Proximity to multi-modal air cargo and freight rail access make this facility a prime location. Additionally, state and local incentive programs are available to facilitate a relocation into the market.

Nationally recognized for its advanced manufacturing, engineering, information technology, life sciences, aerospace and defense business community, Huntsville provides businesses and investors with a compelling opportunity for relocation or expansion. As a fast-growing specialized technology hub with an established private sector footprint, Huntsville offers employers a diverse, sophisticated and highly skilled workforce driven in large part by the presence of NASA and other federal agencies at Redstone Arsenal.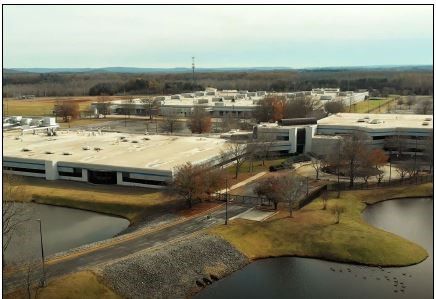 Madison, North Carolina Property (870 Remington Drive, Madison, NC)
The former Remington corporate office located in Madison, North Carolina is a single-level office property (43,168-sq. ft.) situated on 13.7 acres immediately off NC-220 (future Highway I-73) in the heart of North Carolina's Piedmont Triad region. Centrally located within the region's existing manufacturing and industrial footprint, and just 26 miles north from Greensboro and 35 miles northeast of Winston-Salem, this property is ideally suited to complement existing operations in adjacent markets.
Built in 1996, this well-maintained corporate property offers robust existing office infrastructure and turnkey facilities. This high-quality office space offers an attractive option for relocation or expansion for in-market businesses' current administrative and management functions.
Jim Terrell and Al Lieberman with B. Riley Real Estate, a national real estate firm and affiliate of B. Riley Financial, are leading the sale in partnership with NAI Global's Executive Vice President Cliff Moskowitz, based in New York. Douglas McCullough, CCIM and Randy Thomas with NAI Chase Commercial serve as the regional marketing team on the Huntsville, AL property while Stanhope Johnson and Nancy Cox with NAI Piedmont Triad are the local marketing team for the Madison, NC property.
The properties are currently vacant are going to market unpriced. Interested parties should contact one of the listing professionals for additional information or to arrange a tour:

About B. Riley Real Estate

B. Riley Real Estate provides companies, financial institutions, investors, family office, and individual real estate owners and tenants with tailored solutions to preserve and maximize real estate value. Services span acquisitions and sales, lease restructuring, construction dispute services, rent reductions, terminations and renewals; sale-leasebacks and auctions; and capital solutions to support acquisitions and dispositions. B. Riley Real Estate serves clients across the retail, office, education, industrial, manufacturing, distribution centers, restaurant, grocery store, multi-family housing and health services industries. B. Riley Real Estate is an affiliate of B. Riley Financial, Inc. (NASDAQ:RILY), a diversified financial services provider. To learn more, visit www.brileyfin.com/realestate.
About NAI Global
NAI Global is a leading global commercial real estate brokerage firm. NAI Global offices are leaders in their local markets and work in unison to provide clients with exceptional solutions to their commercial real estate needs. NAI Global has more than 375 offices strategically located throughout North America, Latin America and the Caribbean, Europe, Africa and Asia Pacific, with 6,000 local market professionals, managing in excess of 1.15 billion square feet of property and facilities. Annually, NAI Global completes in excess of $20 billion in commercial real estate transactions throughout the world.
Based in New York, NAI Global provides a complete range of corporate and institutional real estate services, including brokerage and leasing, property and facilities management, real estate investment and capital market services, due diligence, global supply chain and logistics consulting and related advisory services. To learn more, visit www.naiglobal.com or www.naiglobalnewslink.com.