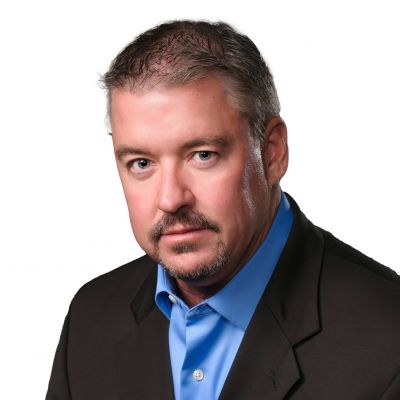 Bill Hughes
Managing Director
Areas of Expertise
Bankruptcy Proceedings
Borrower and Lender Advisory
Cash Flow Projections
CRO
Damages & Lost Profit Analysis
Financial Advisor
M&A
Receiver
Section 363 Sale
Turnarounds / Restructuring
Industries
Construction
Healthcare
Hotel & Resorts
Real Estate
Retail
Prominent Cases
CRO of Club One Casino, Inc.
Financial Advisor to the Ch. 11 Trustee of Swift Air, LLC
Financial and Restructuring Advisor to Herbst Gaming INC.
Court Appointed Receiver for portfolio of five RV Resorts
Education
BS Arizona State University
Experience
6 Years with Firm
30 Years of Relevant Experience
Bill Hughes has 25 years of financial advisory experience covering most of the firm's service lines with an emphasis in the Bankruptcy & Restructuring and Forensic Accounting & Litigation Support practice areas. Bill has also served as a Chief Restructuring Officer and court-appointed receiver. Prior to joining GlassRatner (now doing business as B. Riley Advisory Services), Bill held senior leadership positions with XRoads Solutions Group, LLC; Mesirow Financial Consulting and the Corporate Recovery practice of KPMG, LLP.
In the Bankruptcy & Restructuring area, Bill has served as a financial advisor to both debtors and creditors in and out of formal bankruptcy proceedings. Bill has been involved in all aspects of the reorganization process including the formulation and evaluation of strategic restructuring alternatives, the development of proposed plans of reorganization and the disposition of assets. Bill has advised clients in a variety of industries including gaming/hospitality, healthcare, manufacturing, construction and real estate. He also has extensive experience in working on sales or other fundamental transactions in distressed situations or Chapter 11 cases, including Section 363 asset sales.
Assignments in the Forensic Accounting & Litigation Support area have involved complex business conflicts in numerous matters including breach of contract, consumer fraud, intellectual property, professional malpractice, and fraudulent conveyance assignments. Bill has previously been appointed as Receiver and as Chief Restructuring Officer and he has been retained to provide expert testimony with respect to a variety of issues including lost profits, fraud, cash collateral and valuation.
Mr. Hughes graduated from Arizona State University where he majored in Accounting and he is a licensed Certified Public Accountant in Arizona. Bill is also a Certified Insolvency and Restructuring Advisor and received his credential as a Certified Fraud Examiner from the Association of Certified Fraud Examiners. In 2014, Mr. Hughes was appointed by Governor Jan Brewer to the Maricopa County Commission on Trial Court Appointments to investigate, interview and evaluate applicants for judgeships. In 2017, Bill was granted a Portable Personal Key Employee License by the California Gambling Control Commission ("Commission") allowing him to serve as a key employee and/or officer at any gambling establishment operating within the purview of the Commission.