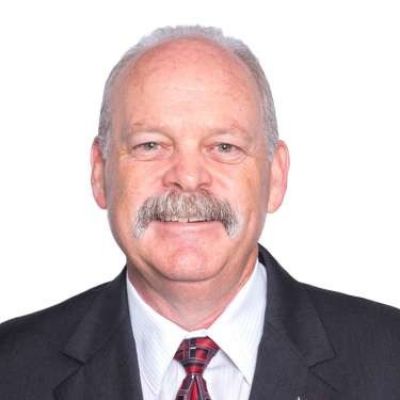 Bert Lacativo
Managing Director, National Investigations Leader

Areas of Expertise
Anti-Fraud and Anti-Corruption Programs
Compliance Programs
Conflicts of Interest
Embezzlement
False Billing
Foreign Corrupt Practices Act
Forensic Accounting
Fraud Investigations
Fraud Risk Assessment
Internal Investigations
Kickbacks and Bribery
Litigation Support
Industries
Consumer Products
Defense

Financial Institutions
Healthcare
Manufacturing
Oil & Gas
Pharmaceuticals
Retail
Prominent Cases
Investigation for the corporate owner of home health agencies accused by the DOJ and HHS of a multi-jurisdictional kickback scheme and multi-million dollar cost reporting fraud.

Engaged as the financial and investigative advisor to a bankruptcy examiner to conduct an investigation in connection with a dispute over ownership of companies that held a valuable real estate development, popular restaurant and investment in viatical insurance policies through a web of complex trusts set up for the benefit of a deceased Russian billionaire.

Development and implementation of a comprehensive compliance program for a $350 million dollar offshore drilling company to comply with their settlement of allegations of violation of the Foreign Corrupt Practices Act (FCPA).

Led a cross functional team that consulted with a $2 billion healthcare payer concerning preparation for, and response to, multi-state Department of Insurance examination team requests and reports. Assistance helped the company avoid a $100 million fine.

Led a team who assisted with the development of an enterprise-wide internal fraud governance program for a $13 billion integrated financial services company.

Experience
4 Years with Firm
40 Years of Relevant Experience
Mr. Lacativo has more than 40 years of financial and investigative experience gained during his public accounting, corporate, consulting and government service. He is a former FBI Special Agent and Association of Certified Fraud Examiners Board of Regents Emeritus member. He has been responsible for the conduct of high profile, sensitive international and domestic white-collar fraud investigations, often in conjunction with in-house or outside counsel. Mr. Lacativo has also consulted with clients regarding the development and implementation of fraud prevention, deterrence and detection techniques and programs, including anti-corruption compliance. Additionally, he has developed fraud related training programs and is a frequent speaker on fraud related topics.
Mr. Lacativo initially obtained his investigative experience during his tenure as a Special Agent with the FBI. He was responsible for the investigation of "Fraud Against the Government" related matters, including Department of Defense and Healthcare Fraud. He is credited with leading the first Fraud Against the Government RICO related investigation in the Southern District of New York. He also participated in formalizing the first task force relationship between the FBI, Health and Human Services Office of Inspector General (HHS-OIG) and the New York State Medicaid Fraud Control Unit.
During his tenure as an FBI Special Agent, he was involved in the successful criminal prosecution of physicians, owners of ambulance companies and others who defrauded the government through presentation of false and/or inflated claims to Medicare and other government funded programs. Additionally, Mr. Lacativo received two Special Recognition Incentive Awards from FBI Director William H. Webster for investigative excellence.
Since leaving the FBI Mr. Lacativo has held senior forensic accounting related positions, including as a partner in PricewaterhouseCoopers' Forensics practice, where he led investigations spanning many industries. His areas of investigative experience include revenue recognition, Qui Tam matters, false billing, falsification of documentation, kickbacks, bribery, embezzlement, FCPA violations, conflicts of interest, unbundling of services, upcoding and time/cost allocation.