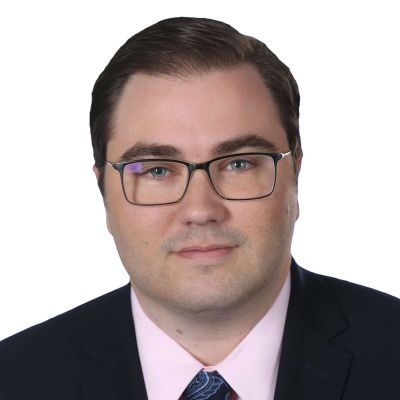 Austin Parris
Senior Assoicate
Areas of Expertise
Damages & Lost Profit Analysis
eDiscovery
Forensic Accounting
Fraud Investigation
Healthcare Fraud
Intellectual Property
Litigation Strategy
Litigation Support
Industries
Hotels & Resorts
Manufacturing
Restaurant
Retail
Education
BBA Florida Atlantic University
Experience
1 Year with Firm
3 Years of Relevant Experience
Austin Parris is a CFE with over 6 years of experience in data analysis and litigation support. Prior to joining B. Riley Advisory Services, Austin worked in the Forensic Accounting section for a top 100 CPA firm in South Florida. He started his career at VF Corporation, a Fortune 500 leader in apparel manufacturing in Greensboro, North Carolina in their internal audit group and was a data analyst at their Jeanswear division before moving to South Florida.
Mr. Parris has worked on Forensic Accounting engagements across a wide range of industries and areas of dispute including:
Lost profits dispute involving a local chain store that required revised financial performance projections to account for the estimated impact of COVID-19. Austin created a dynamic financial projection model that allowed for multiple scenario changes based on evolving emergency orders and restrictions. The case resulted in development of a lost profits model for developing but-for projections.

Assisted with writing expert witness reports and affidavits on multiple issues including intellectual property, condominium association disputes, and fraud investigations.

Provided trial strategy assistance on multiple cases where his role included drafting deposition question themes and performing opposing expert past case research, and preparing exhibits for direct testimony of witnesses.

Provided litigation support for priority claimants in a class-action suit against Chinese drywall manufacturers resulting in a settlement on behalf of the plaintiffs.

Contributed significant analysis or assisted on over 100 engagements across areas involving commercial litigation, family law disputes, due diligence, and risk advisory services.

Led an investigative review of all transactions by a client's employee who confessed to fraud in order to provide assurance for the client's major customers. Transactions were identified and reviewed; and process improvements were recommended and implemented after interviews with other employees.




Developed numerous innovative solutions including dynamic excel frameworks to assist in difficult and time-consuming tasks. Austin introduced alternative software solutions like Alteryx to assist in optimizing workflows.



Led a software implementation of internal audit software that redesigned the Sarbanes-Oxley control framework as a member of the Internal Audit group for a major apparel manufacturer. Responsibilities included optimizing dashboard interfaces for department staff, designing the report structure, and developing training manuals and videos for all locations.

Led the development of multiple dynamic and adaptable reporting solutions using complex and difficult raw data from smaller regional retailers to cut report processes by nearly half and provide more accurate information to C-suite leadership.
Mr. Parris graduated from Florida Atlantic University in Boca Raton, Florida with a Bachelor's of Business Administration with a Concentration in Accounting.